Weed Killer in Phoenix, Arizona
In the sun-drenched landscape of Phoenix, Arizona, maintaining a weed-free and vibrant outdoor space can be quite a challenge. Weeds not only detract from the beauty of your property but can also compete with your prized plants for nutrients and water. That's where Green Mango steps in, offering expert weed control services and weed removal services that are tailored to the unique needs of the Phoenix region.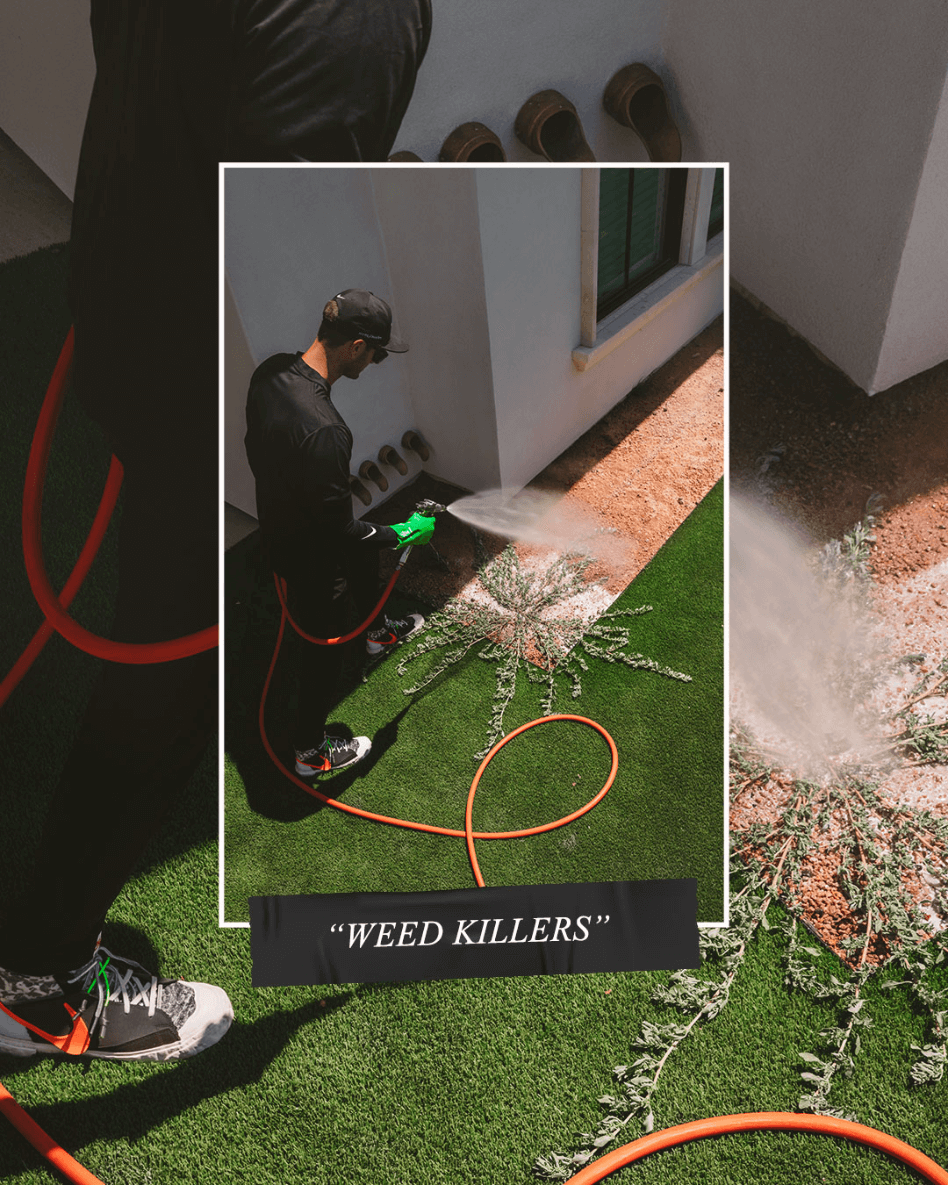 The Weed Challenge in Phoenix, Arizona
Phoenix's unique desert climate presents a specific set of challenges when it comes to weed management. The arid conditions, with scorching summers and mild winters, create an environment where certain resilient weed species thrive. Common weeds found in the area include invasive species like Bermuda grass, crabgrass, and spurge, which can quickly take over lawns and gardens if left unchecked.
Green Mango's Expertise in Weed Control
Green Mango brings years of professional weed spraying experience and a deep understanding of Phoenix's unique weed challenges to the table. Our team of skilled weed spraying professionals is dedicated to providing effective and environmentally responsible weed control services to help you achieve and maintain a beautiful, weed-free landscape in Phoenix, AZ.
Our Weed Control Process
Detailed Assessment: We begin by conducting a thorough assessment of your property. We identify the types of weeds present, assess the extent of the infestation, and take into account the unique characteristics of your outdoor space.
Customized Treatment Plans: With the information gathered during the assessment, we create a customized weed control plan that is tailored to your specific needs. We consider factors such as the type of weeds, the size of your property, and any special requirements you may have.
Environmentally Friendly Approach: At Green Mango, we prioritize environmentally friendly weed control methods. Our goal is to eliminate weeds while minimizing the impact on the surrounding ecosystem, your family, and pets. We use eco-friendly herbicides and practices that are safe and sustainable.
Integrated Pest Management (IPM): We employ an Integrated Pest Management approach, which involves a combination of techniques to control and prevent weed growth. This may include the use of herbicides, manual removal, and preventative measures to reduce weed germination.
Regular Maintenance: Our services go beyond just weed removal. We offer ongoing maintenance plans to ensure that your outdoor space remains weed-free throughout the year. This includes periodic inspections, treatments as needed, and recommendations for long-term weed prevention.
Schedule Your Pest Services Today!
Professional Weed Control in Phoenix, Arizona
Why Choose Green Mango Out Of All the Weed Control Spray Companies?
Local Expertise: As a locally owned and operated company, Green Mango understands the unique challenges posed by weeds in Phoenix, Arizona. Our knowledge of local weed species and climate conditions enables us to provide effective solutions.
Licensed and Insured: We are a licensed and insured weed control company, giving you peace of mind knowing that you are working with professionals who meet industry standards for quality and safety.
Customer Satisfaction: Our customer-centric approach means that your satisfaction is our top priority. We are committed to open communication, transparency, and providing you with the best possible service.
Eco-Friendly Practices: We care about the environment and your well-being. Our commitment to eco-friendly weed control ensures that your outdoor space is treated with respect for nature and the health of your loved ones.
Proven Results: Green Mango has a strong track record of helping homeowners and businesses in Phoenix achieve weed-free landscapes. Our proven methods and dedication to excellence set us apart in the industry.
Maintaining a weed-free outdoor space in the challenging climate of Phoenix, Arizona, is made easier with Green Mango's weed control services. Our local expertise, environmentally friendly approach, and commitment to customer satisfaction make us the go-to choice for weed management in the region. Don't let weeds spoil the beauty of your property. Contact Green Mango today to transform your landscape into a weed-free oasis.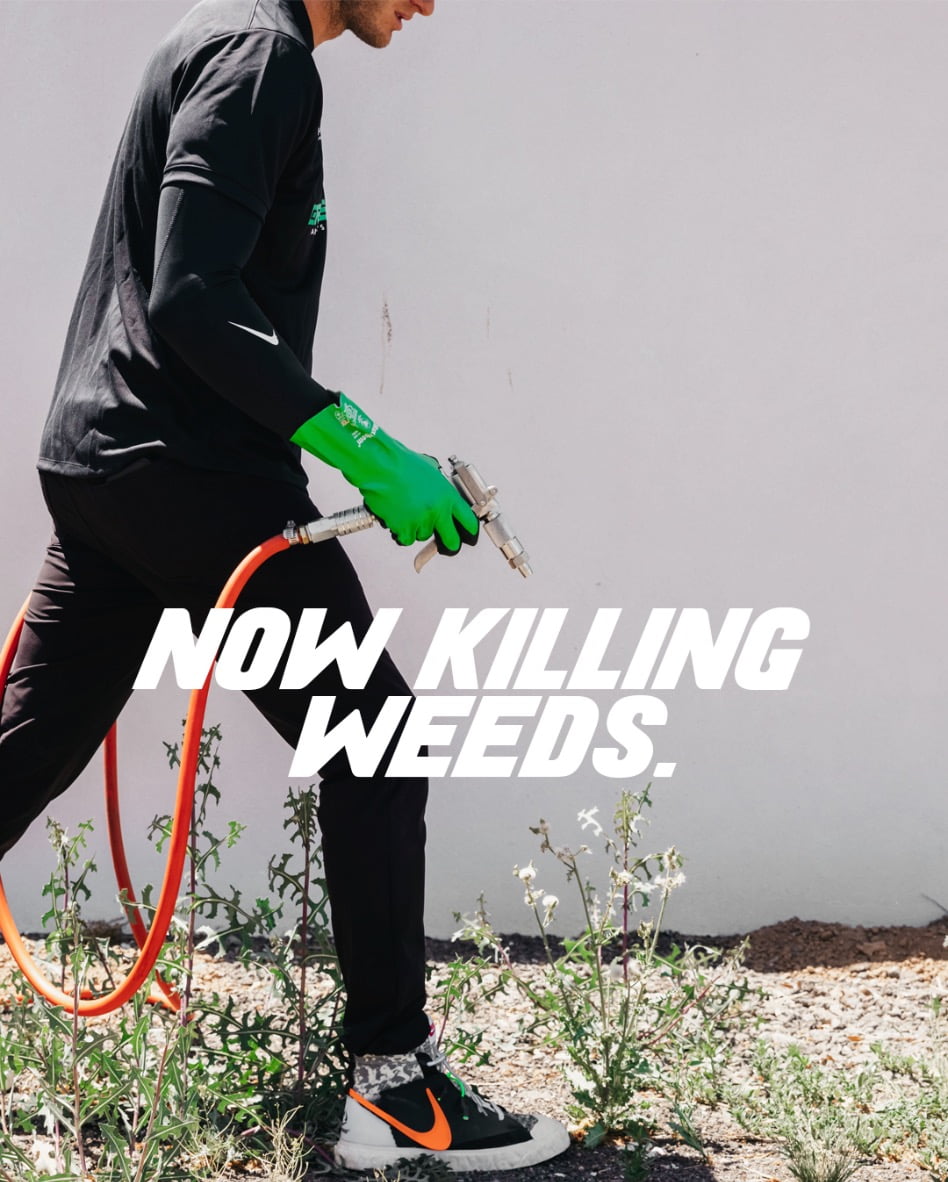 Ready to Protect Your Phoenix Property?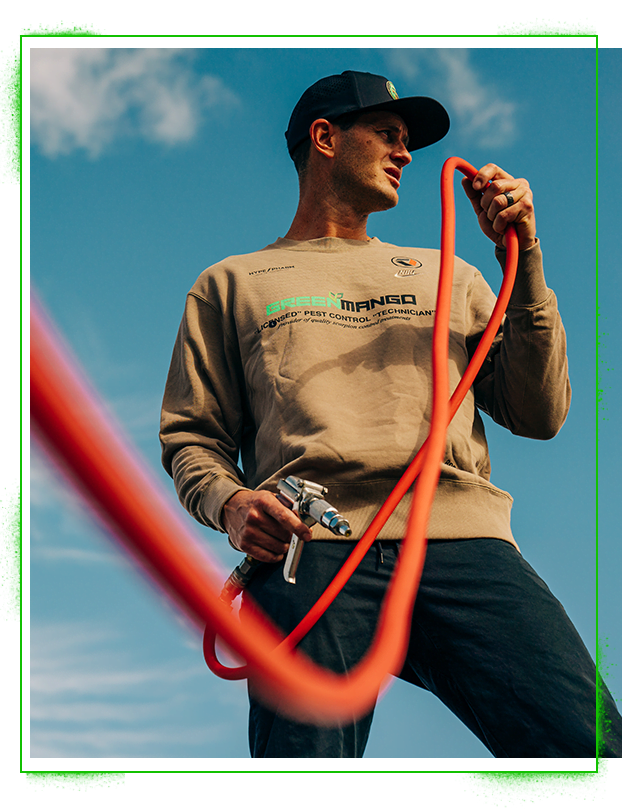 OUR CUTTING-EDGE TECHNOLOGY TACKLES INFESTATIONS EFFECTIVELY AND ENSURES LONG-LASTING RESULTS, ALL WHILE PRIORITIZING YOUR WELL-BEING. IN OTHER WORDS, WE GUARANTEE YOUR PROTECTION WITHOUT COMPROMISING YOUR SAFETY.

WE'RE TRUSTED BY THOUSANDS OF LOCALS, INCLUDING DEANDRE AYTON, JOHNJAY AND RICH, AND KYLE UNFUG.