Termite Extermination in Phoenix, Arizona
Termites are silent invaders that can wreak havoc on homes and businesses, causing extensive structural damage if left unchecked. In the arid climate of Phoenix, Arizona, termite infestations can be particularly challenging to detect and manage. That's where Green Mango comes in. With a dedication to excellence and a commitment to environmental responsibility, Green Mango offers comprehensive termite extermination services in Phoenix, Arizona, to protect your property and peace of mind.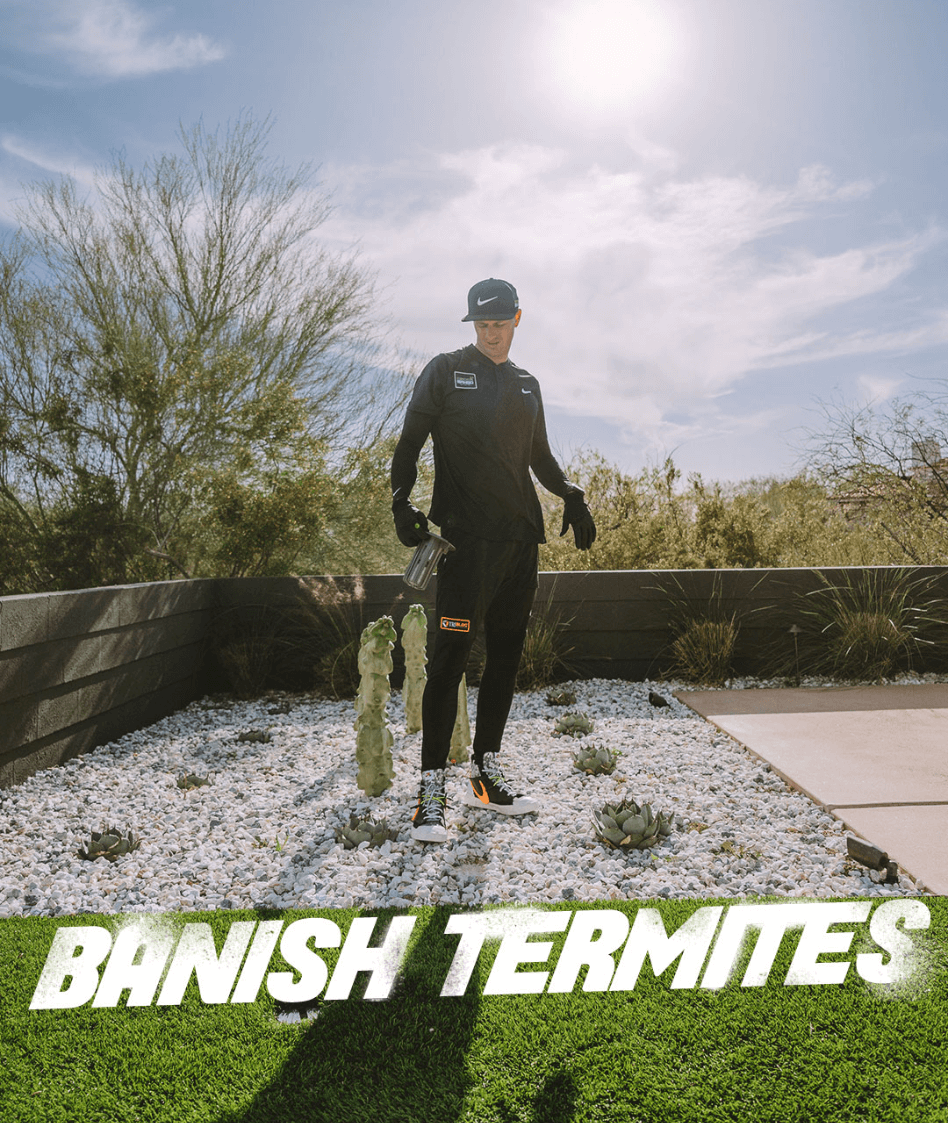 Understanding the Termite Threat in Phoenix, Arizona
Phoenix, Arizona, is no stranger to termite infestations. The desert climate, characterized by hot, dry summers and mild winters, provides an ideal environment for termites to thrive. Among the most common types of termites in the area are subterranean termites, which burrow into the ground and create extensive tunnels to access food sources, often making their way into homes and commercial structures. These termites pose a significant threat to the structural integrity of buildings, as they feed on wood and cellulose materials.
Green Mango's Expertise in Termite Extermination
At Green Mango, we understand the unique challenges posed by termite infestations in Phoenix. With years of experience and a team of highly trained professionals, we have developed effective and eco-friendly methods to combat termites while minimizing the impact on the environment and the health of your loved ones.
Our Termite Extermination Process
Thorough Inspection: Our termite extermination process begins with a comprehensive inspection of your property. We use cutting-edge technology and our extensive knowledge of termite behavior to identify the extent of the infestation and locate termite colonies, nests, and entry points.
Customized Treatment Plans: Once we have a clear understanding of the infestation, we create a tailored treatment plan to address your specific needs. We take into account the type of termites, the severity of the infestation, and the unique characteristics of your property.
Eco-Friendly Solutions: Green Mango is committed to using environmentally responsible methods for termite extermination. We prioritize low-impact, non-toxic treatments that are safe for your family, pets, and the ecosystem. Our goal is to eliminate termites while preserving the natural balance of your surroundings.
State-of-the-Art Technology: We employ the latest technology and equipment to ensure the effectiveness of our treatments. This includes advanced baiting systems, termiticides, and monitoring devices that allow us to track termite activity and adjust our approach accordingly.
Ongoing Protection: Our commitment to your peace of mind extends beyond the initial treatment. We offer ongoing protection plans to prevent future infestations and provide regular inspections to ensure the long-term health of your property.
Schedule Your Pest Services Today!
Termite Extermination in Phoenix, Arizona
Why Choose Green Mango?
Local Expertise: We are a locally owned and operated company, which means we have an in-depth understanding of the unique challenges posed by termites in Phoenix, Arizona. Our knowledge of local termite behavior and environmental conditions sets us apart from national chains.
Licensed and Insured: Green Mango is a licensed and insured termite extermination company, giving you confidence in the quality of our services and the protection of your property.
Customer-Centric Approach: We prioritize customer satisfaction above all else. Our friendly and knowledgeable team is always ready to answer your questions, address your concerns, and provide transparent information about our services and pricing.
Eco-Friendly Solutions: We care about the environment and the health of our community. Our commitment to eco-friendly termite extermination ensures that your property is treated with care and consideration for the world around us.
Proven Track Record: Our track record speaks for itself. We have successfully helped countless homeowners and businesses in Phoenix, Arizona, eliminate termite infestations and protect their investments.
Termites are a persistent threat in Phoenix, Arizona, but with Green Mango's termite extermination services, you can safeguard your property from these destructive pests. Our local expertise, eco-friendly approach, and commitment to excellence make us the top choice for termite control in the region. Don't let termites compromise the integrity of your home or business. Contact Green Mango today for a comprehensive solution to your termite problems.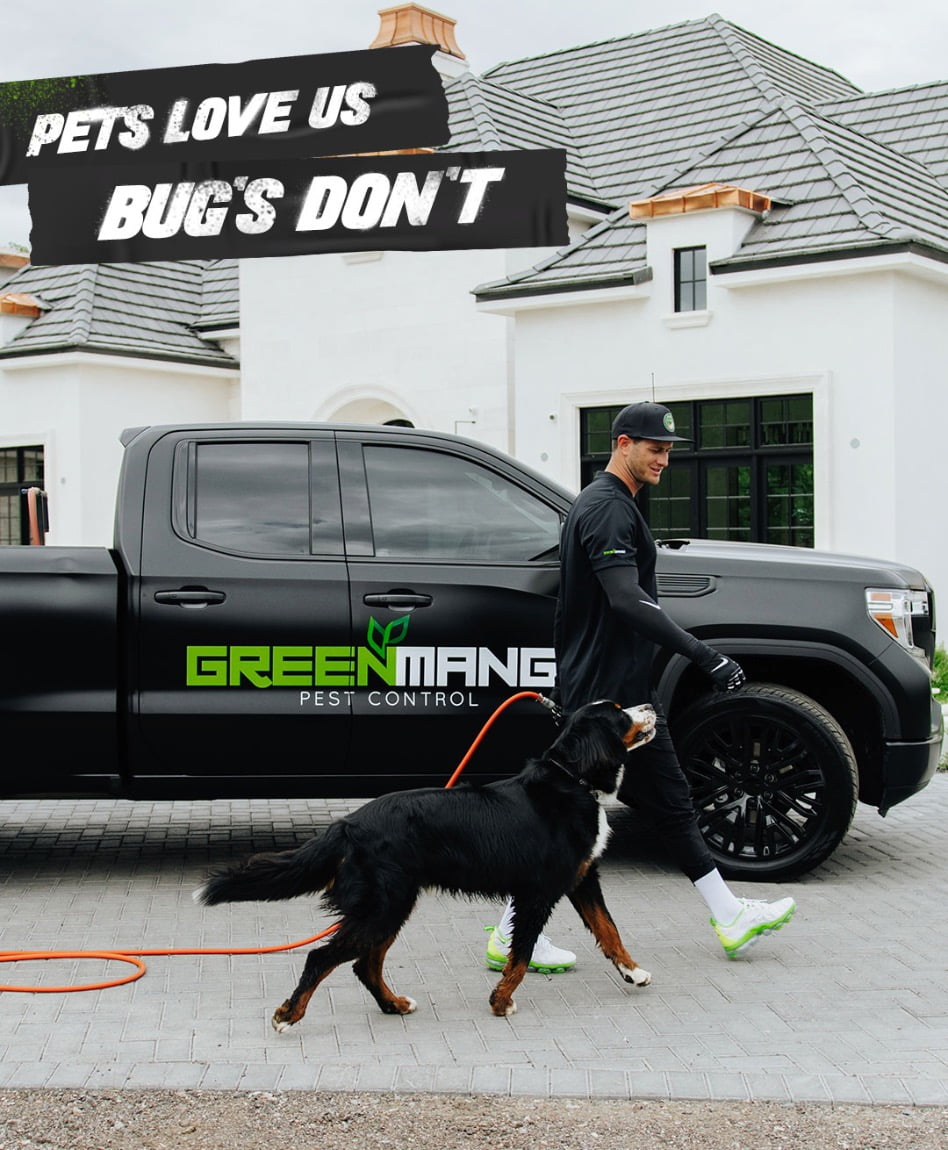 Ready to Protect Your Phoenix Property?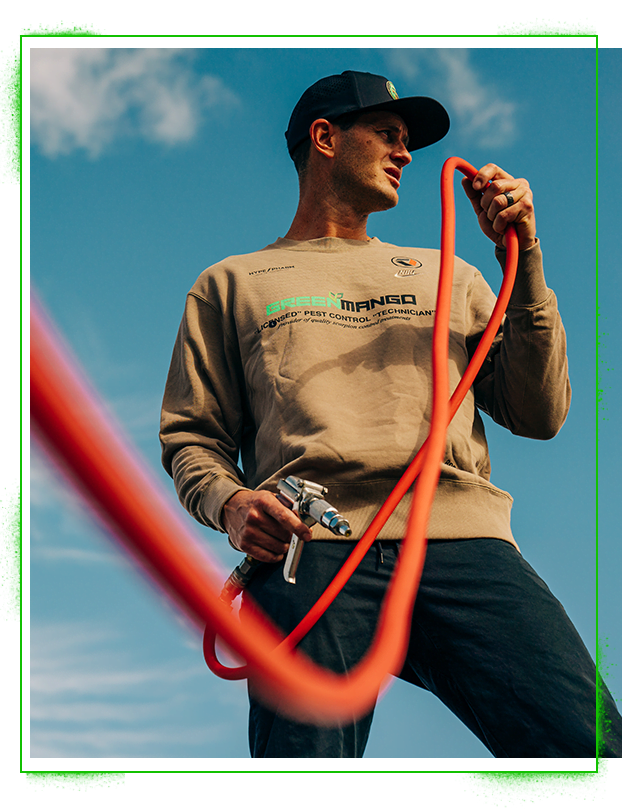 OUR CUTTING-EDGE TECHNOLOGY TACKLES INFESTATIONS EFFECTIVELY AND ENSURES LONG-LASTING RESULTS, ALL WHILE PRIORITIZING YOUR WELL-BEING. IN OTHER WORDS, WE GUARANTEE YOUR PROTECTION WITHOUT COMPROMISING YOUR SAFETY.

WE'RE TRUSTED BY THOUSANDS OF LOCALS, INCLUDING DEANDRE AYTON, JOHNJAY AND RICH, AND KYLE UNFUG.