Rodent Control in Phoenix, Arizona
Rodents can pose a significant threat to the health and safety of homes and businesses in Phoenix, Arizona. These elusive pests are not only carriers of diseases but can also cause extensive damage to property. Green Mango is dedicated to providing comprehensive rodent extermination services in Phoenix, Arizona, to protect your premises and ensure peace of mind.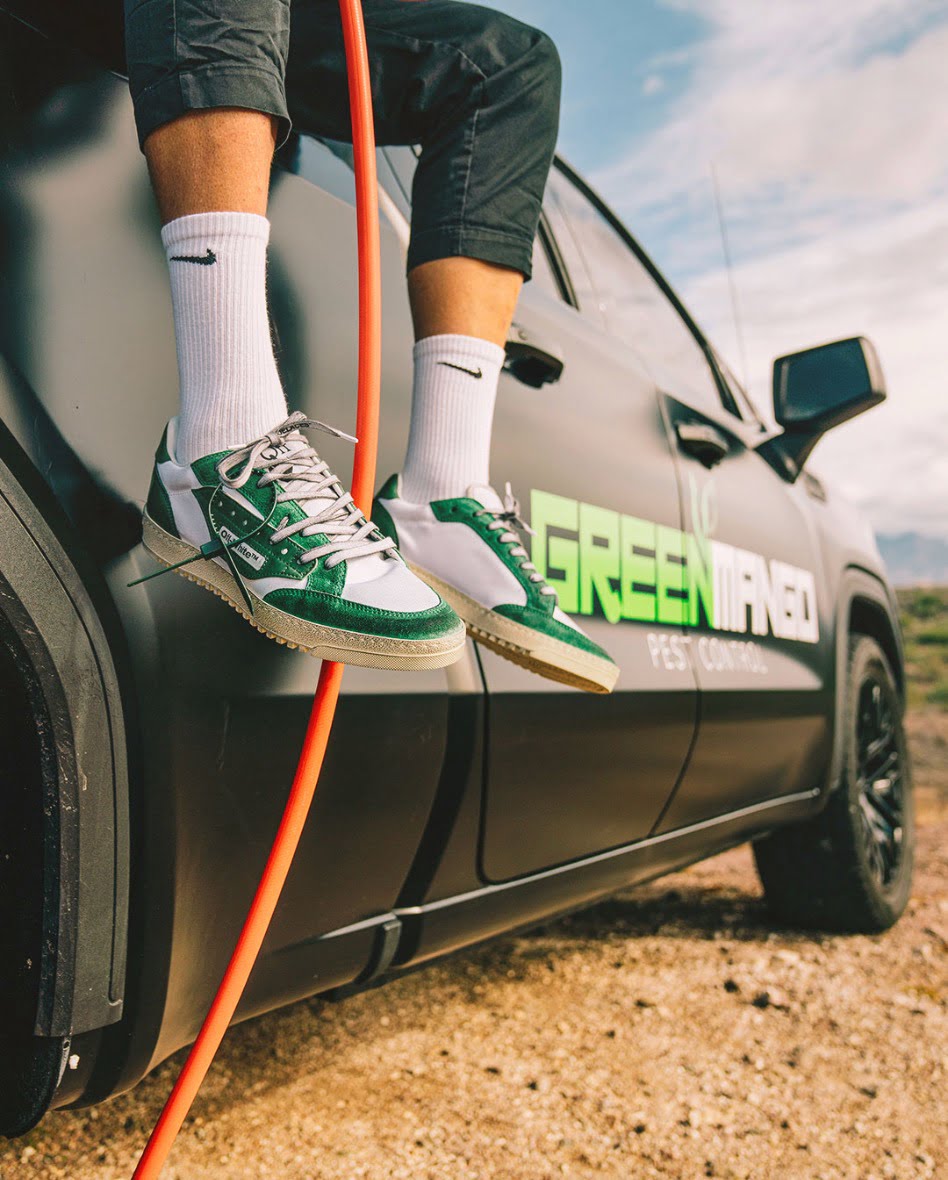 Understanding the Rodent Challenge in Phoenix, Arizona
Phoenix's unique climate, characterized by hot summers and mild winters, creates an environment where rodents can thrive year-round. Common rodent species in the area include mice, rats, and roof rats, which are known for their destructive behavior and ability to enter buildings through small openings. Rodents can contaminate food, damage structures, and carry diseases, making their control a top priority.
Green Mango's Expertise in Rodent Extermination
Green Mango brings years of experience and a deep understanding of Phoenix's unique rodent challenges to the table. Our team of skilled professionals is dedicated to providing effective and environmentally responsible rodent control services to help you eliminate these pests and safeguard your property.
Our Rodent Extermination Process
Comprehensive Inspection: Our rodent extermination process begins with a thorough inspection of your property. We identify rodent entry points, nesting areas, and the extent of the infestation. This detailed assessment allows us to tailor our approach to your specific needs.
Customized Treatment Plans: Based on the inspection findings, we create a personalized rodent control plan designed to address your unique situation. This includes strategies for eliminating rodents, preventing future infestations, and repairing any damage caused.
Humane and Effective Methods: Green Mango is committed to using humane and effective methods for rodent control. We employ a combination of trapping, exclusion techniques, and eco-friendly rodenticides to target rodents while minimizing harm to non-target species and the environment.
Sanitation and Clean-up: Rodents can leave behind unsanitary conditions. As part of our services, we ensure proper sanitation and clean-up to remove rodent droppings and nesting materials, reducing health risks.
Ongoing Monitoring and Prevention: Our commitment to your peace of mind extends beyond the initial treatment. We offer ongoing monitoring and prevention plans to ensure that your property remains rodent-free. This includes regular inspections and recommendations for long-term rodent control.
Schedule Your Pest Services Today!
Rodent Extermination in Phoenix, Arizona
Why Choose Green Mango for Rodent Control?
Local Expertise: Green Mango is a locally owned and operated company, which means we understand the specific challenges posed by rodents in Phoenix, Arizona. Our knowledge of local rodent behavior and environmental conditions sets us apart from national chains.
Licensed and Insured: We are a licensed and insured rodent control company, providing assurance that you are working with professionals who meet industry standards for quality and safety.
Customer Satisfaction: Our customer-centric approach means that your satisfaction is our top priority. We are dedicated to open communication, transparency, and delivering the highest level of service to our clients.
Eco-Friendly Practices: We prioritize environmental responsibility. Our eco-friendly rodent control methods prioritize the health and well-being of your family, pets, and the ecosystem.
Proven Success: Green Mango has a strong track record of helping homeowners and businesses in Phoenix eliminate rodent infestations and protect their properties. Our proven methods and commitment to excellence set us apart in the industry.
Rodents can quickly become a menace in your home or business in Phoenix, Arizona, but Green Mango's rodent extermination services offer a reliable solution. With our local expertise, humane methods, and commitment to customer satisfaction, we provide you with the peace of mind you need to eliminate rodent infestations and protect your property. Contact Green Mango today to take the first step towards a rodent-free environment.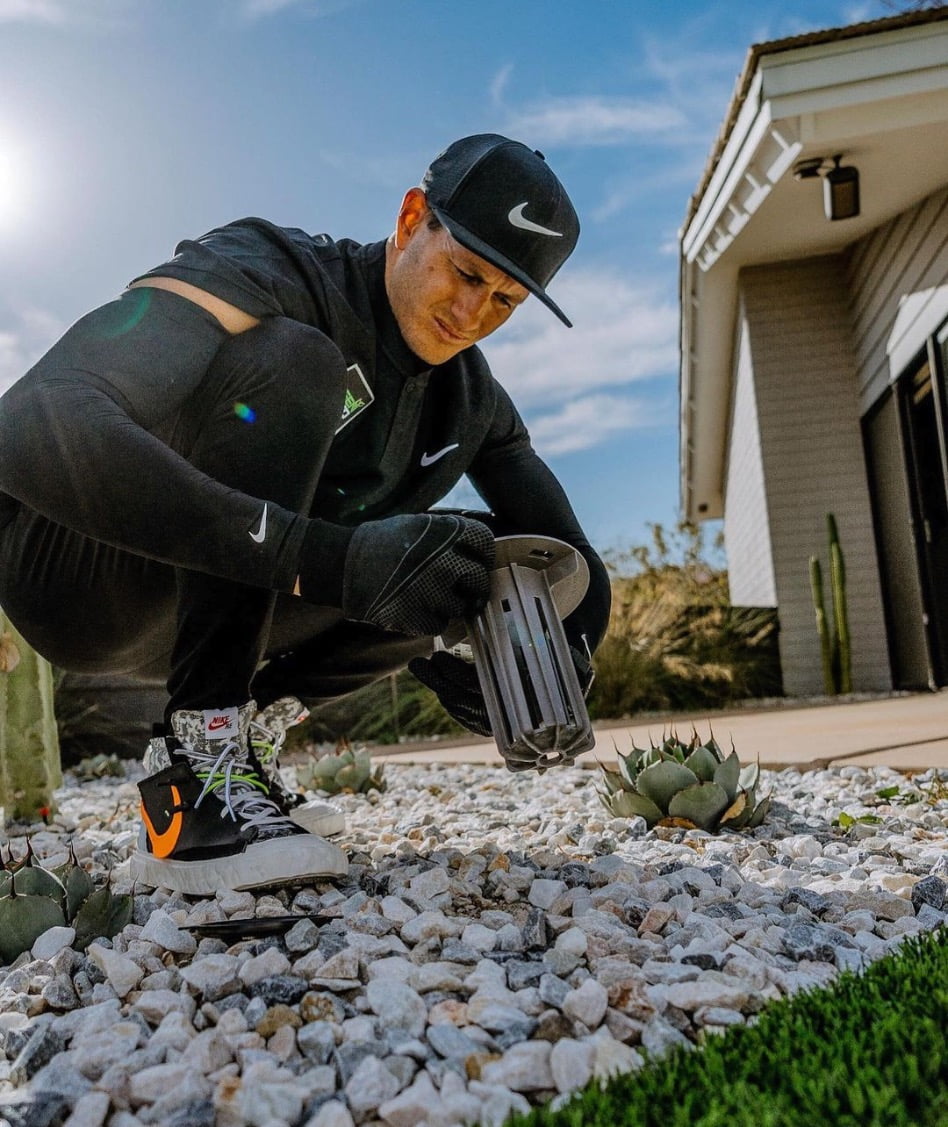 Ready to Protect Your Phoenix Property?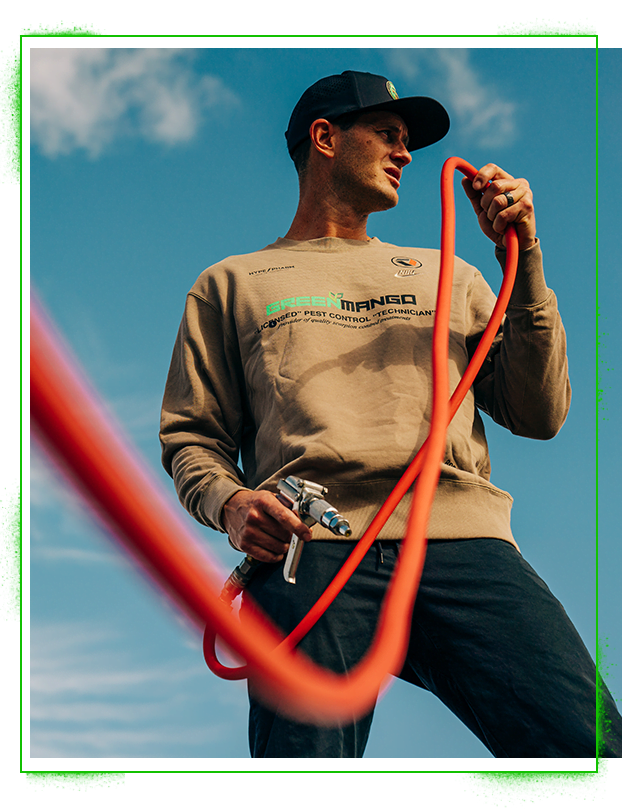 OUR CUTTING-EDGE TECHNOLOGY TACKLES INFESTATIONS EFFECTIVELY AND ENSURES LONG-LASTING RESULTS, ALL WHILE PRIORITIZING YOUR WELL-BEING. IN OTHER WORDS, WE GUARANTEE YOUR PROTECTION WITHOUT COMPROMISING YOUR SAFETY.

WE'RE TRUSTED BY THOUSANDS OF LOCALS, INCLUDING DEANDRE AYTON, JOHNJAY AND RICH, AND KYLE UNFUG.